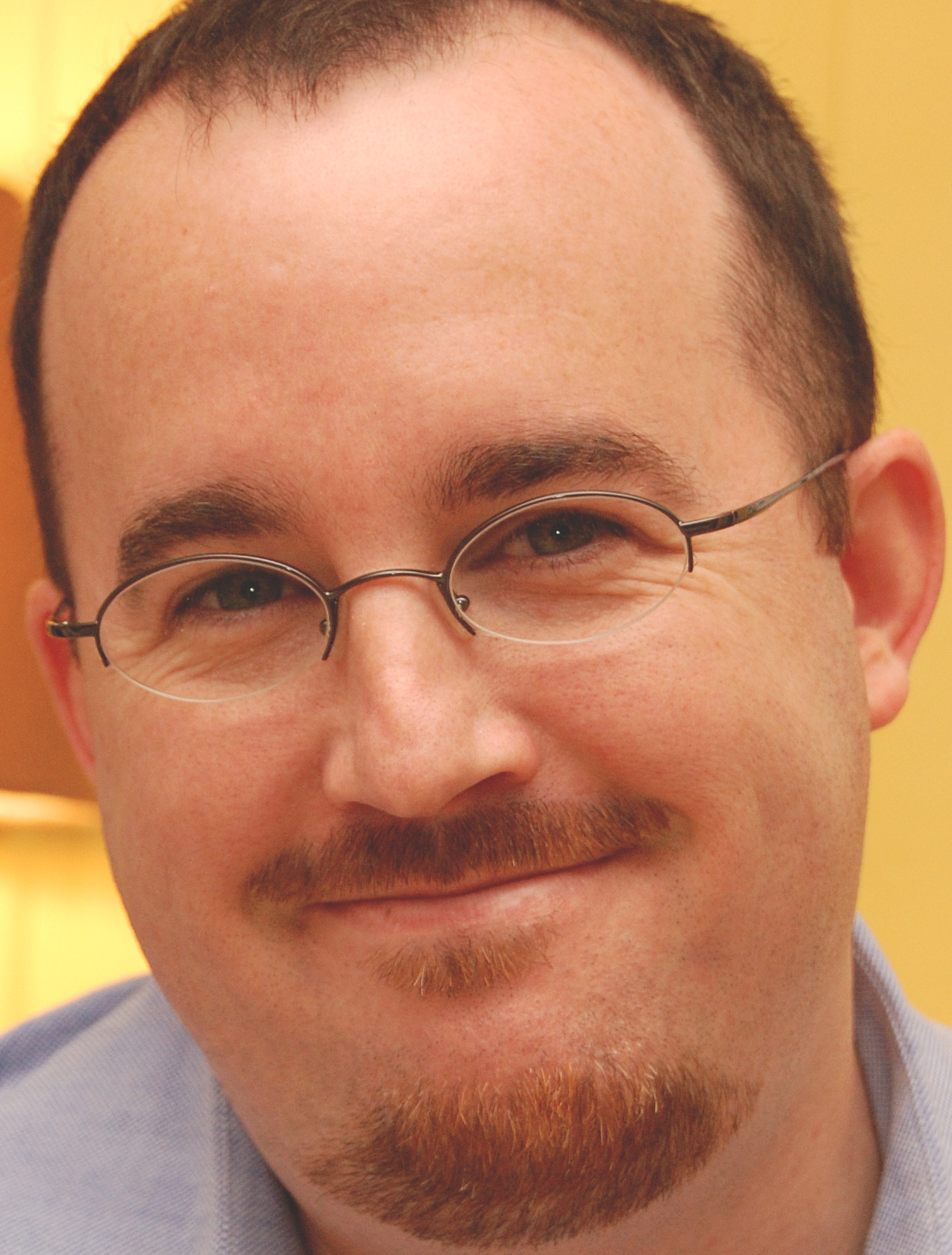 Patrick Herron is a poet, artist and information scientist residing in Chapel Hill, NC, US. Ron Silliman recently wrote of Patrick's, er, Lester's Be Somebody (April 2008, Effing Press), "Like somebody who understands that what makes Moby Dick great is all that stuff about whales, Be Somebody is difficult in the way the very best books are," adding, "it is one of the great rumors of contemporary poetry."

Patrick is the author of The American Godwar Complex (2004, Blaze VOX; download full pdf) as well as the chapbooks, Man Eating Rice (Blaze VOX), and Three Poems (Gateway Songbooks). His poems and essays have appeared in journals such as Exquisite Corpse, Jacket, Talisman, Fulcrum, in the Tokyo Metropolitan Art Museum, and in the anthology 100 Days (Barque Press). Current writing projects include two works of translation/traduction, a collection of essays and criticism, and a book of poetry about the number 137.

Patrick is the creator of proximate.org, a web site that has been featured in the electronic collection of New York City's New Museum of Contemporary Art and in university hypertext and design curricula around the globe. As a musician performing under the name of Blindfolder, Patrick recently enjoyed a review of his album "Adaptation" in Pitchfork.

Patrick is the founder of the Carrboro Poetry Festival (North Carolina, US) while he served as Carrboro's Poet Laureate from 2003-2005. In 2005 Patrick received an Indie (Triangle Arts Award), awarded by the North Carolina Triangle's leading independent newspaper, The Independent.

At Duke University Patrick serves as Research Analyst and Technologist for the Jenkins Chair where he studies innovation networks via the automated analysis of large document collections and teaches new media studies.
He is the Poet Laureate of Carrboro. O,
if there were any justice in this melting world,
he'd be the Poet Laureate of the U.S.A.
And he would go on the Lehrer Report
with his life-size doll, Lester, on his knee.
The doll who looks just like Robert Pinsky!

- Kent Johnson, from Epigramititis: 118 Living American Poets
Praise for Be Somebody:
[T]he approach of ventriloquism goes one giant step further in the form of Lester, sock puppet extraordinaire & alleged author of the booklength manuscript, Be Somebody. Lester, obviously, is in the tradition of other wisecracking dummies from Charlie McCarthy to Triumph the Insult Dog, but also Armand Schwerner, Art Language & just possibly the aforementioned Mr. Bernstein & David Antin. &, dare I say, Spicer too falls on this side of the line, certainly in Language & Book of Magazine Verse. [...] Be Somebody [...] pokes a very hard finger into the chest of Western literary assumptions. [...] Like somebody who understands that what makes Moby Dick great is all that stuff about whales, Be Somebody is difficult in the way the very best books are . it challenges our desire for the familiar (and nothing is more familiar than my pronoun, not even my name) & holds on like a pit bull with lockjaw for the entire trip, in this instance 58 pages. [...] Someday, someone is going to publish this book & then we will all have to deal with Lester's intimate striptease of the self. Until then, it will remain . like the full-length version of Mark Peters. Men . one of the great rumors of contemporary poetry [...] you have to read the book.

- Ron Silliman


A few years ago, the unschooled shepherd poet Alberto Caeiro flew into our millenium with a rocket pack on his back, calling himself Lester. He spoke in the most simple and transparent syllogisms, though only a few (their hands cupped to ears) were present to hear. He landed, he spoke, he fired his rockets, shot up, landed over there, spoke, fired his rockets, etc. Then he went away... Thankfully, and somewhat miraculously, his parables have been transcribed by the faithful handful and are gathered here in one place for the first time.

May I suggest that all the hip Flarf poets get down on their knees and urgently pray.

- Kent Johnson


Lester is a smart-mouth puppet who wants to ruin the sacred truths to fable and old song. Actually, he wants to ruin the fable and old song, too. Are we an important poet? Lester seems to want us to think we have no opinions on the matter, even the ones he has laid out for us. It's no good hating Lester; this is what we get for asking goat questions and giving sheep answers. Be Somebody raises a serendipitous lake cup atop the strata of radiant steam whose luminous degeneracy we have ascertained, and then lets it fall away like a silken robe. This isn't fair. If you see this book on the road, kill it. Unless it's already too late, and you're reading this, which means it has somehow found you first, and you have not read this after all, though you are rightfully convinced you have. Lester is not Patrick Herron. This is not a blurb.

- K. Silem Mohammad
Praise for The American Godwar Complex:
"Among younger poets, Patrick Herron stands out as one with remarkable range. The American Godwar Complex, his first published book, includes sophisticated parodies, elements of cyborg monologue, flarf, documentary, hypertext, pop songs, puppetry, screen plays, exuberant ranting, and atonal lyricism. But it highlights the essentially political nature of his poetry. In this regard, he's one of our more ambitious poets. [...] Amusingly, these poems often sound as though they were dictated by an acid-dosed Lincoln robot from Disney World. But they also aspire to a sincerity of statement, one that defies not only politicians, but the cultural industry as well. [...]Coming out of the inflated promises of postmodernity, Herron believes a writer can still affirm the Faulknerian notions of "courage and honor and hope and pride and compassion and pity and sacrifice which have been the glory" of humanity's past, but only if he or she acknowledges that there must be some material basis other than "language" for such notions.

- Standard Schaefer, Talisman, Fall 2005-Winter 2006, #30-#31, pp. 204-206.